The Apple company has been under a lot of fire recently, as they have not upgraded the Mac Pro or the iMac line of their computers for 4 years now. However, at this years' Worldwide Developer Conference, the company saw the perfect opportunity to showcase what they have been working on. The all-new iMac Pro, a workstation packed in an all-in-one device.
The design resembles the previous iMac series computers, but severe changes are hidden inside this great looking device. Furthermore, they have introduced space gray variant of iMac. Now let's explore what hides underneath the hood.
The iMac Pro Display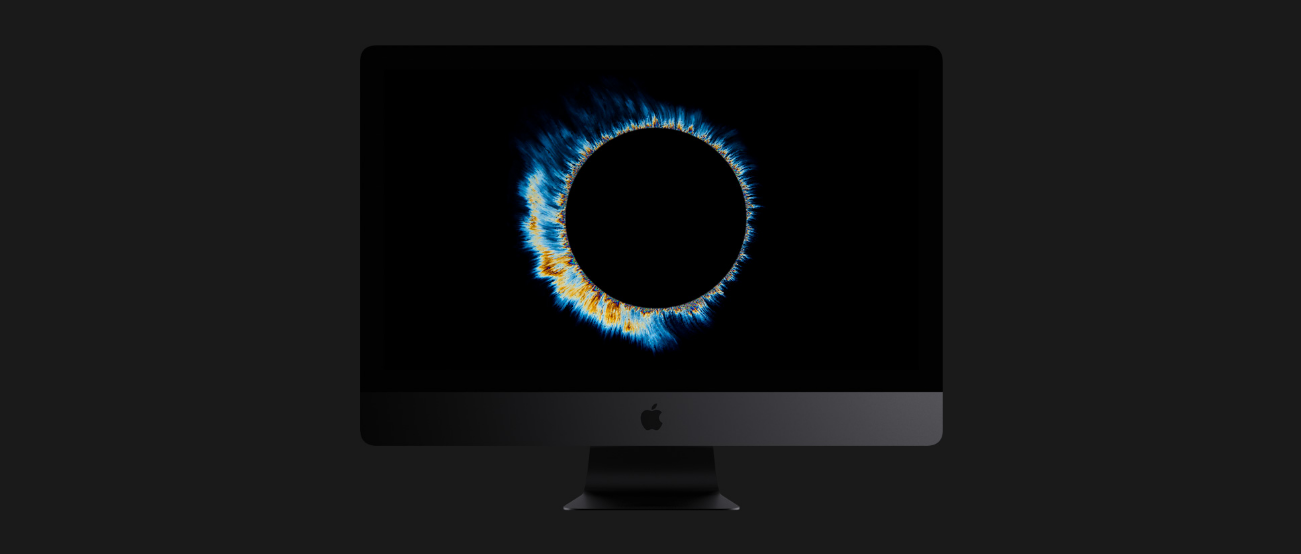 Apple is known for its high-quality Retina displays. Therefore, the iMac Pro sports a 27 inch 5K Retina display. It comes with 500 nits of brightness, meaning it is perfect for different lighting settings. This is more than 40% brighter than previous displays from the iMac line. What professionals are also interested in is the color range of this display. It supports wide color gamut (P3), something you can read more about on CNET.
It is safe to say that display is perfect for a variety of professional tasks.
CPU and GPU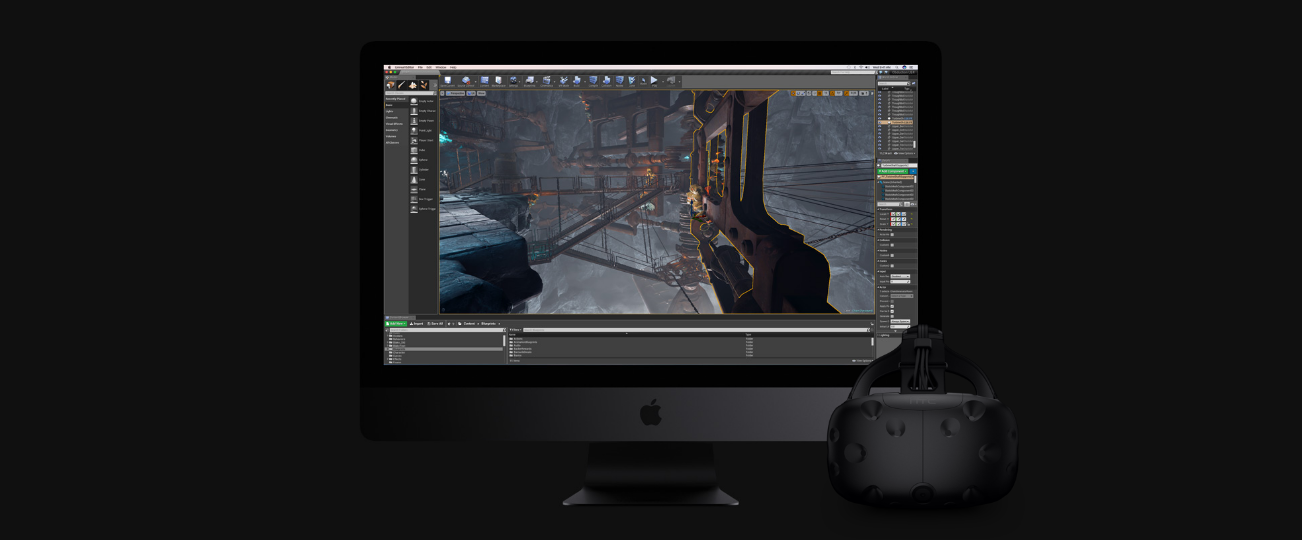 This is the part where a lot of changes have been made.
The new iMac Pro is going to come with new Intel Xeon processors. The device will ship with 8-10-18 core variants of this CPU, specifically aimed at professionals who need the high core count to get the job done faster.
When it comes to GPU, Apple will ship the iMac Pro with Radeon Pro Vega 56 or 64, that comes with the all-new HBM2 video memory. The memory size is going to be 8GB or 16GB respectively, depending on the GPU a customer picks. This is the perfect news for all those who use their iMac for 3D rendering. Also, VR support is included.
On the back of the device, you can find four Thunderbolt 3 (USB Type C) ports, four USB 3.0 ports, 10GB Ethernet, 3.5mm audio jack (weird) and an SDXC card reader. Through the Thunderbolt ports, customers can expect to attach two additional 5K displays or four 4K displays, up to 60Hz.
This is a huge upgrade from the previous iMac line, something professionals will certainly look forward too.
Storage and RAM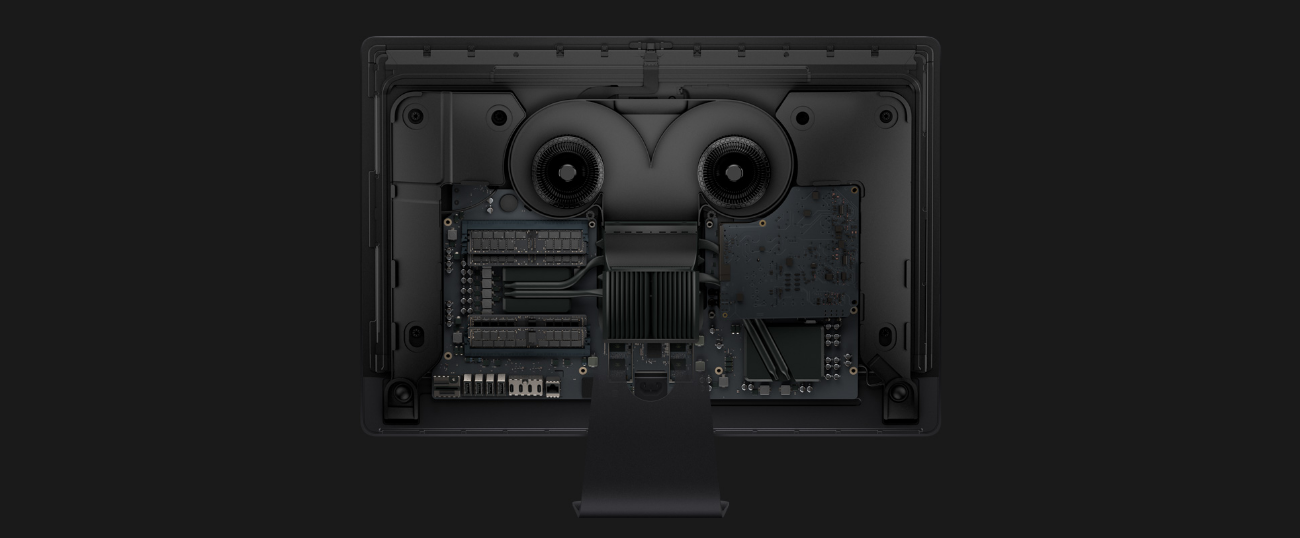 The basic version of iMac Pro is going to come with 1TB of SSD storage, which can be configured up to a 4TB drive. The throughput of 3GB/s speed, Apple has included in the 2016 MacBook Pro line, is likely to be present in the iMac Pro.
When it comes to RAM, 32GB will be included, but there will be options for up to 128GB of DDR4 2666mHz ECC memory.
What's the price?
Well, all of the above-mentioned hardware comes at a price, a price tag of $4999 for the base model. However, if you want to bump up those specs, you will probably have to pay quite more. According to a fun 9to5Mac article, the costs might ramp up to over $17,000.
It is clear that Apple is not aiming this device for the average consumer, but for those who need that power to get a variety of demanding tasks finished fast. From all of the above, it is likely that this is the Apple's answer to Microsoft's Studio Pro, that is also aimed at enterprise markets.
Should you get it?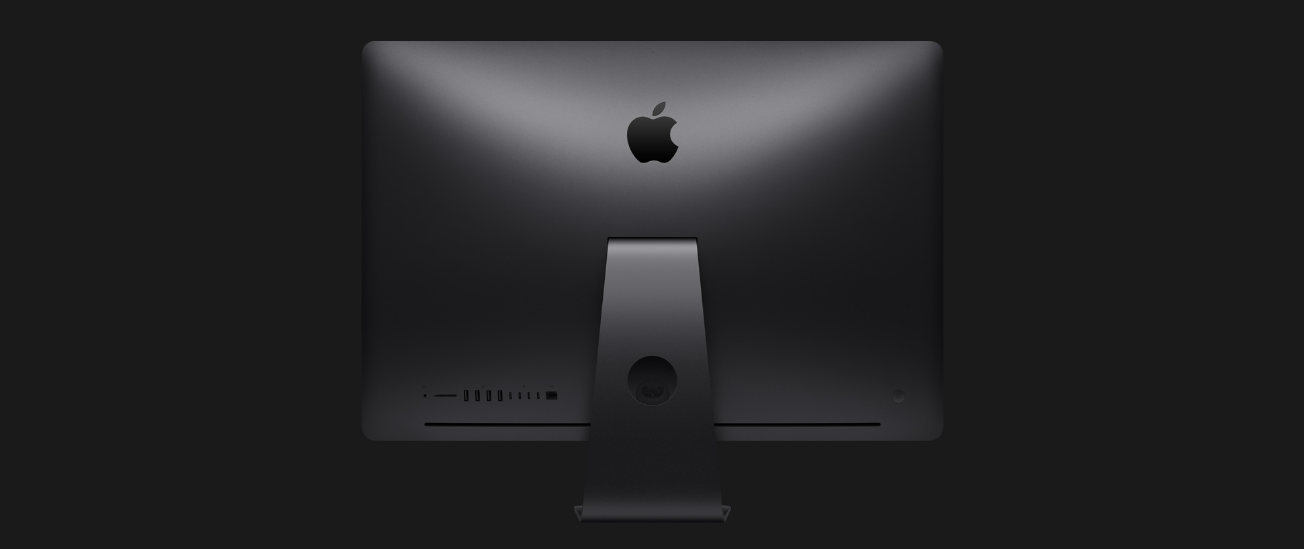 The question remains, should you get this device? There is an important thing to be taken into consideration. The iMac Pro is coming out in December 2017. Until then, we are likely to hear more about the Mac Pro line. So far, we know that it is also going to be updated to the latest hardware available.
But, the more important thing is that Apple is working on making the Mac Pro upgradeable, unlike its previous versions.
When you take into consideration that iMac Pro is not going to be upgradeable, it might be a better option to wait for the new Mac Pro. It is simply going to be a much better option for future-proofing your Apple computer.
However, for all those who love the iMac lineup and need nothing more, this is a great upgrade.
The important thing is, Apple has finally shown they actually do care about the professionals who rely on their hardware. This move is something all users should be happy about.
What do you think about the new iMac Pro? Feel free to share your opinions in the comments!